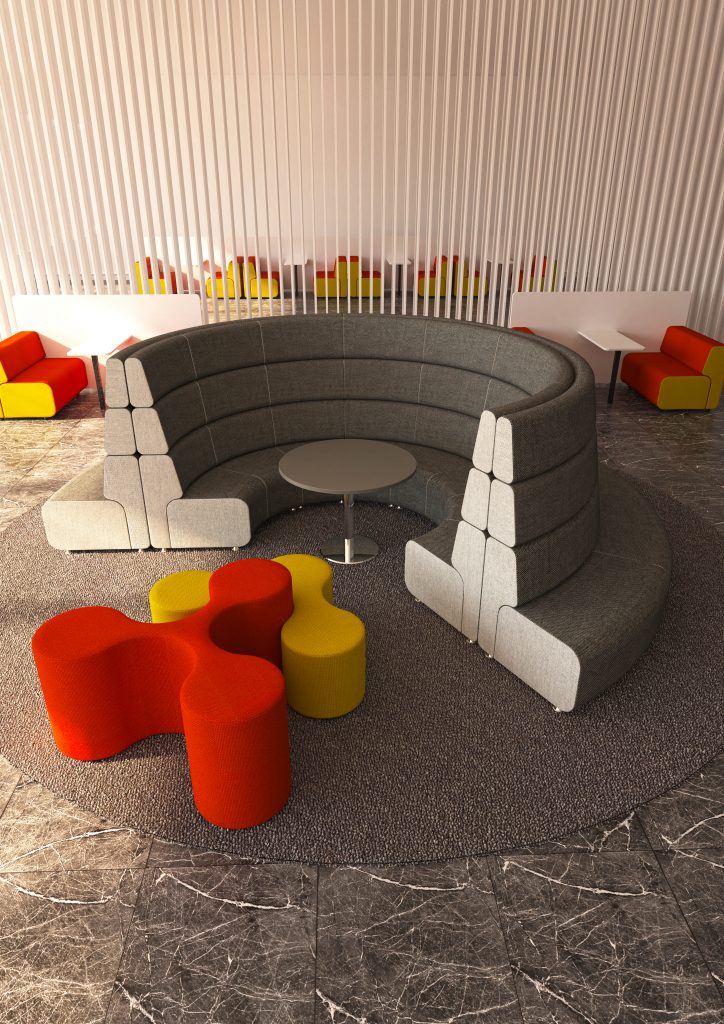 HSE guidelines state that facilities must be provided where practicable for adequate rest, washing, eating, changing and more (i.e. breakout spaces). The concept of ensuring adequate rest facilities in the workplace seem counter intuitive but will improve productivity if they are correctly added to a facility.
Breakout spaces carry a variety of uses from relaxation areas, holding meetings, eating, having a phone conversation or even a work environment that is a change of scenery from someone's usual desk. Breakout spaces need to be adaptable as a result of their use and are encouraged in any work and learning environment to foster mental wellbeing and morale and so more and more businesses, colleges and universities are investing their time and money in including or redesigning a well thought out breakout area.
THE BENEFITS OF A BREAKOUT SPACE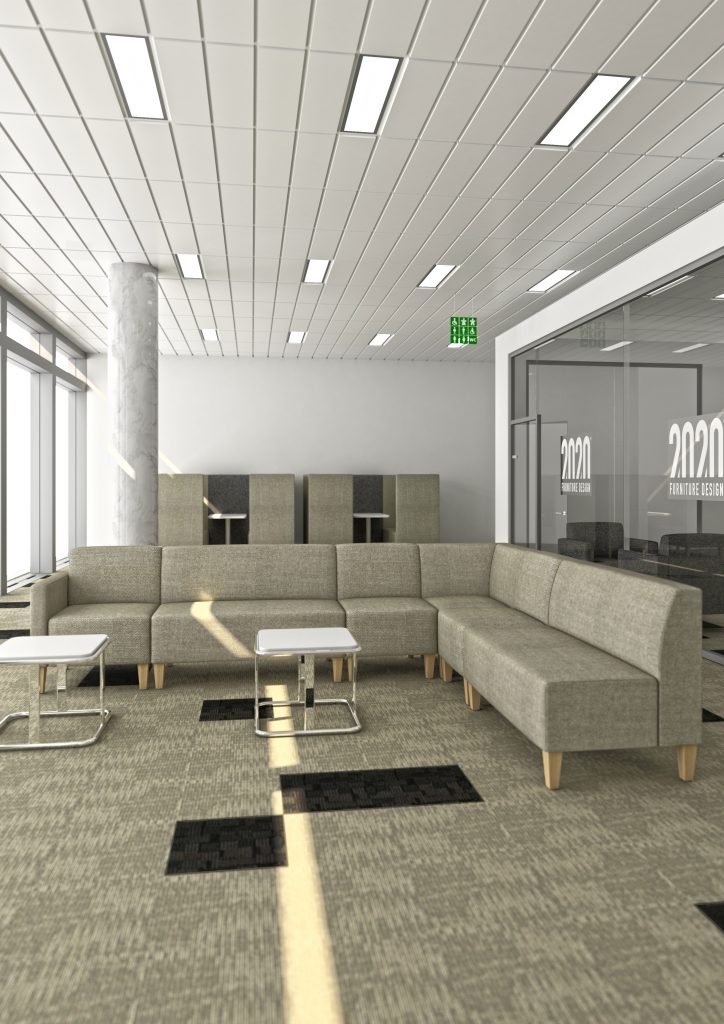 Some important benefits of a well-designed breakout space:
PRODUCTIVITY
As mentioned, the idea of providing a nice, comfy space away from an office desk does seem counter-productive in theory but the monotony of staring at the same computer screen or office for the whole day will make for a happy worker.
Although there is no legal guidance on how long or frequent breaks should be for those using DSE (Display Screen Equipment), HSE guidelines recommend 5-10 minutes every hour. Allowing staff or students to enjoy time away in a bright and comfortable breakout area will help them to return to their work and studies feeling refreshed.
CREATIVITY
Breakout areas often include brightly coloured furniture with a modern layout. It is normal to see exaggerated shapes and bold lines in a breakout space. This kind of environment is much better suited to creativity that is required through brainstorming sessions and design work. It is work noting that lots of people who work in an office (or study at a University) will be mobile due to using a laptop or tablet. There is really no requirement for this type of person to remain tethered to one room or desk.
STAFF WELFARE
Those working environments with a vibrant breakout space will add to staff well being by encouraging use of it through regular work breaks. This will lead to reduced levels of stress and frustration and create an all-round better work/ study experience for everyone.
DESIGNING A BREAKOUT SPACE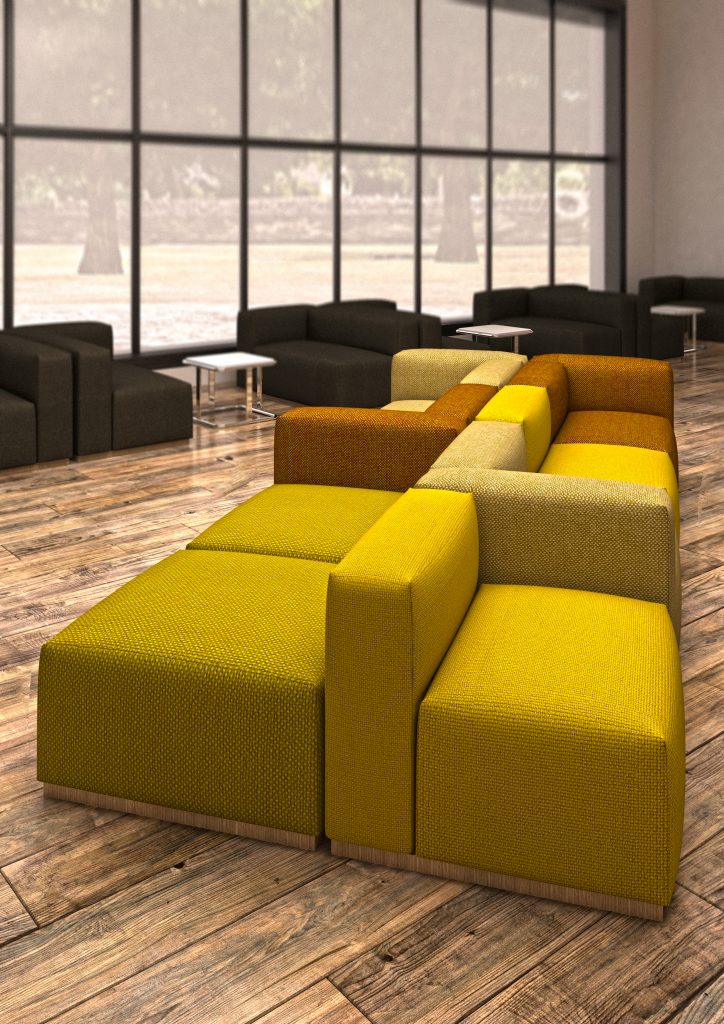 When considering how a breakout space is designed there are several key factors to consider:
BUDGET
This will influence other factors discussed in this article but whatever the budget, the most important parts of a good breakout area would be that it is appealing and comfortable. Budget will play a part in this. Keep these two factors at the forefront of your mind throughout the planning phase.
COMFORT
Ensure that the furniture that you use is fit for purpose: comfortable, padded seats for relaxing and conversing coupled with chairs and tables for eating or meeting. Curved bench or banquet seating can be used to create spaces where everyone can naturally see everyone else.
DESIGN
Our preference for the modern office is to have a modern design which uses bold shapes and makes use of a larger space by creating several smaller environments for people to choose form. Roof booths and acoustic screening can assist to provide these areas whilst at the same time promote the reduction of noise pollution
COLOUR
There are really no limits to what colours are used in a breakout space. Many that we have designed have included bright greens, warm oranges, electric blues; your designer will guide you on this. Suffice to say that (as stated at the beginning of this section) the area must look appealing to those using it. It is therefore in contrast to an office which can often look more corporate and 'professional'.
Take inspiration from businesses who have led the way in office design like Google. The internet is rife with office and breakout design that are quite literally out of this world! For fun, have a look at this list of 12 amazing offices from Bored Panda.
FACILITIES
Whilst you will need to ensure that breakout spaces have seating and tables you may also want to consider:
Refreshments- through vending machines and water coolers as well as facilities for making hot drinks
Entertainments- the sky is the limit! We have seen office designs with table football, pool tables and even rooftop putting greens (although a TV and PlayStation might be more realistic!).
Technology- consider power modules for tables, Wi-Fi, phone charging ports, refrigerators and cooking facilities. You get the idea.
For more ideas on breakout space designs head over to our case studies pages:
Our education facilities breakout designs