A Sanctuary is a refuge from something that is chasing us. OK, let's assume that this is not necessarily about an office manager who might be looking for you to get that report that should have been submitted last Friday; it doesn't need to be that extreme! But we can look at the properties of the Sanctuary from 2020 Furniture Design.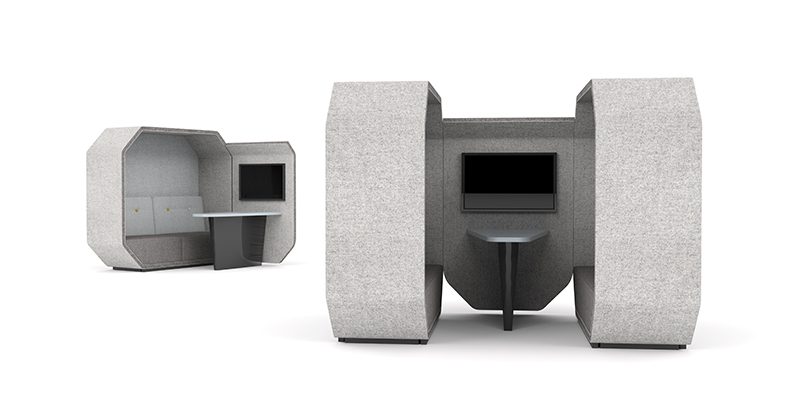 A traditional office desk may not provide much of a sanctuary from noise pollution, other staff who might be chatting loudly or disturbing you or even light pollution. Whether in the commercial or education sector, Sanctuary will provide a separate space to focus on a project or collaborate with colleagues with a degree of privacy. Alternatively, for those who have been working or studying for a length of time, Sanctuary can provide a calm breakout space to read or relax.
Sanctuary is able to afford such privacy due to its sides and roof that flank the seating on each side of a functional table and, as with all of our products, is available with a variety of finishes and fabric colours to ensure that it blends in with the existing décor of the building.
Sanctuary has proven a popular and valuable addition in offices, breakout spaces, libraries and meeting areas as well as larger rooms which require smaller internal areas. Sanctuary is available with the option of a/c and USB ports so that it integrates seamlessly with technology as required.
To find out more about our Sanctuary range and to download specification sheets and our brochure, head over to the Sanctuary section on our website by clicking HERE.
Contact us for more information