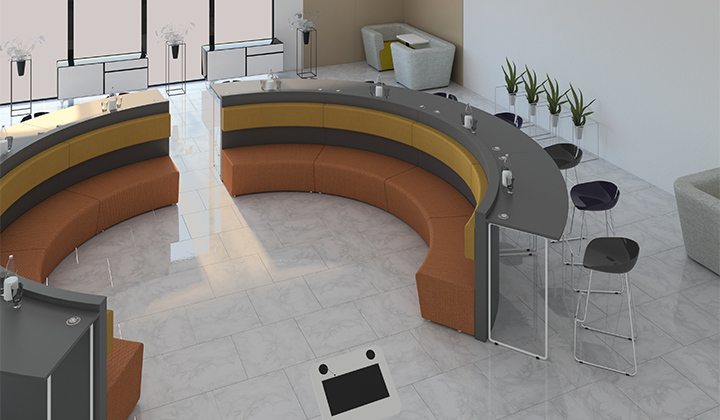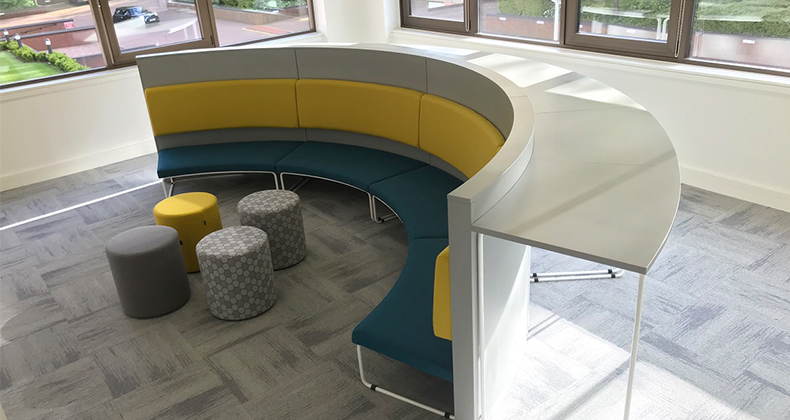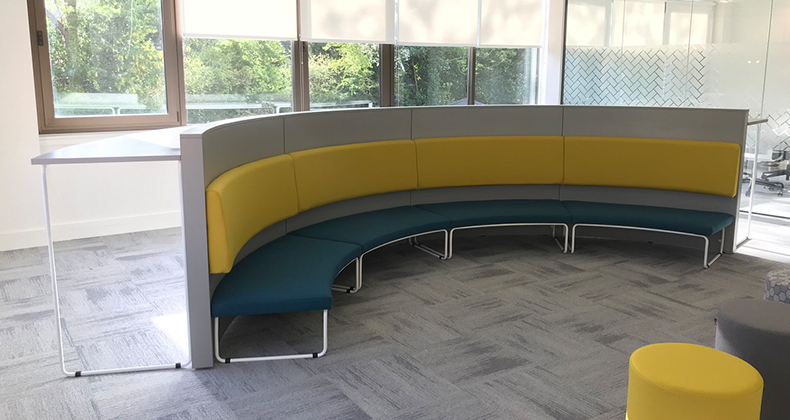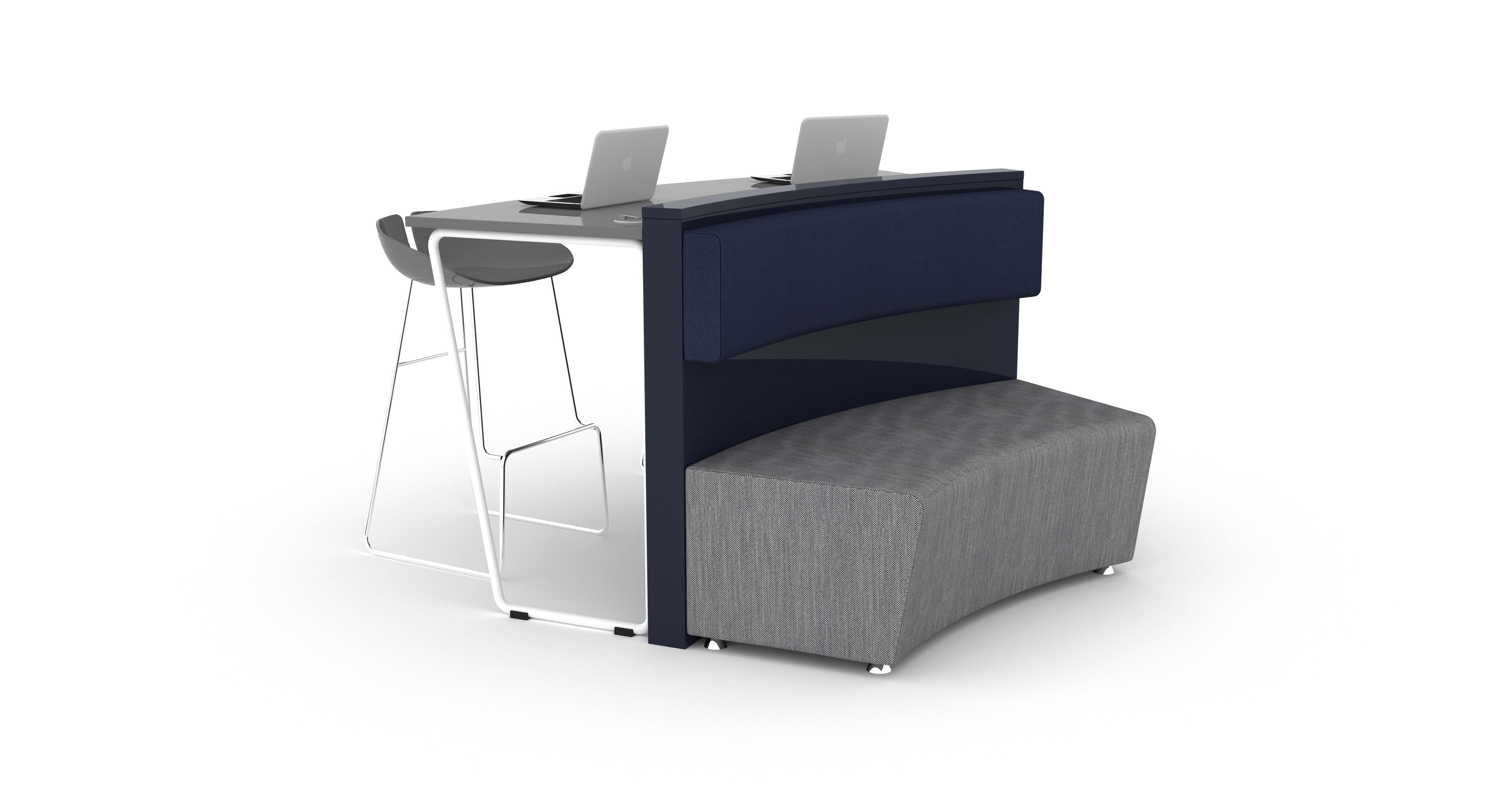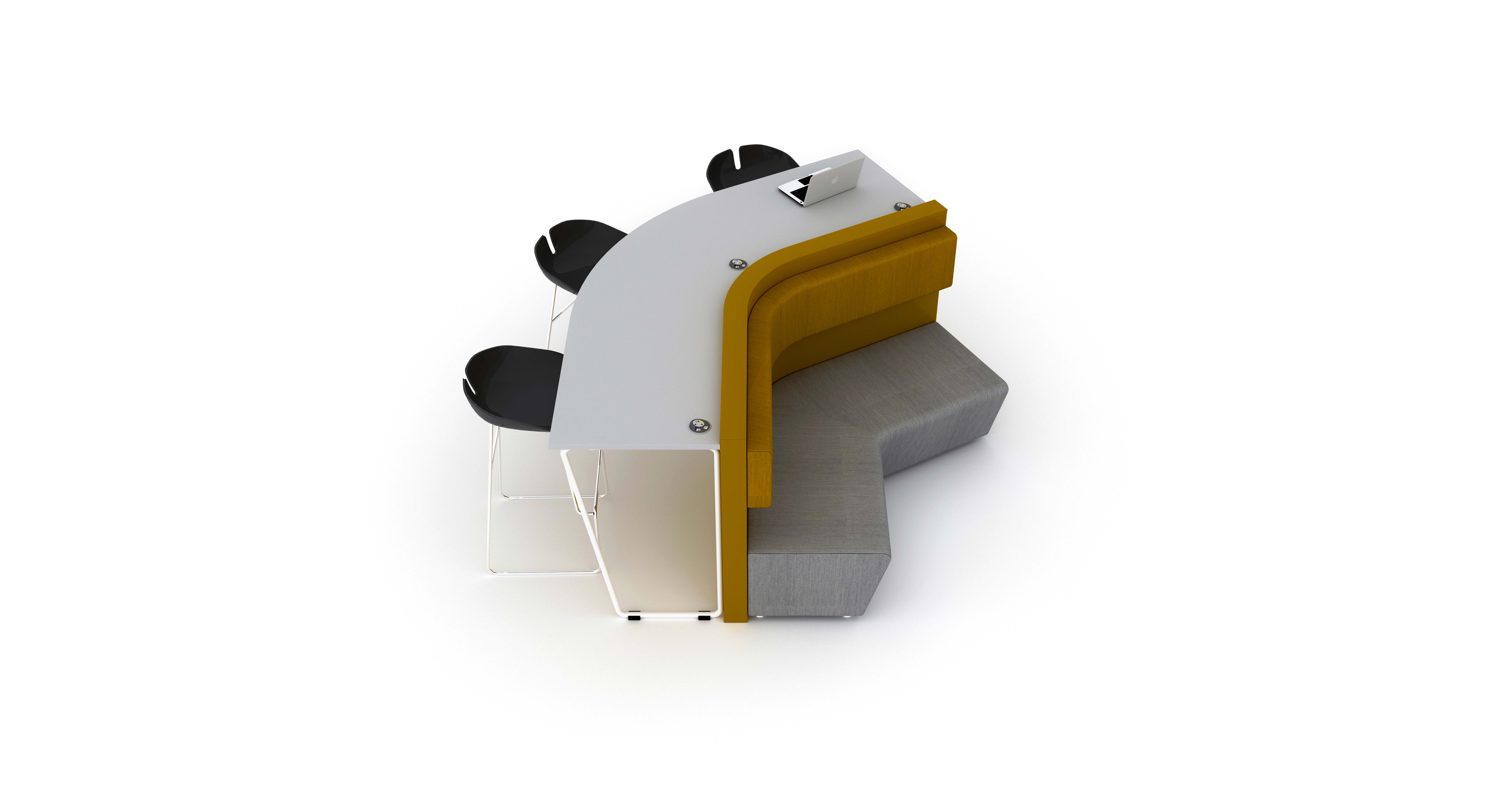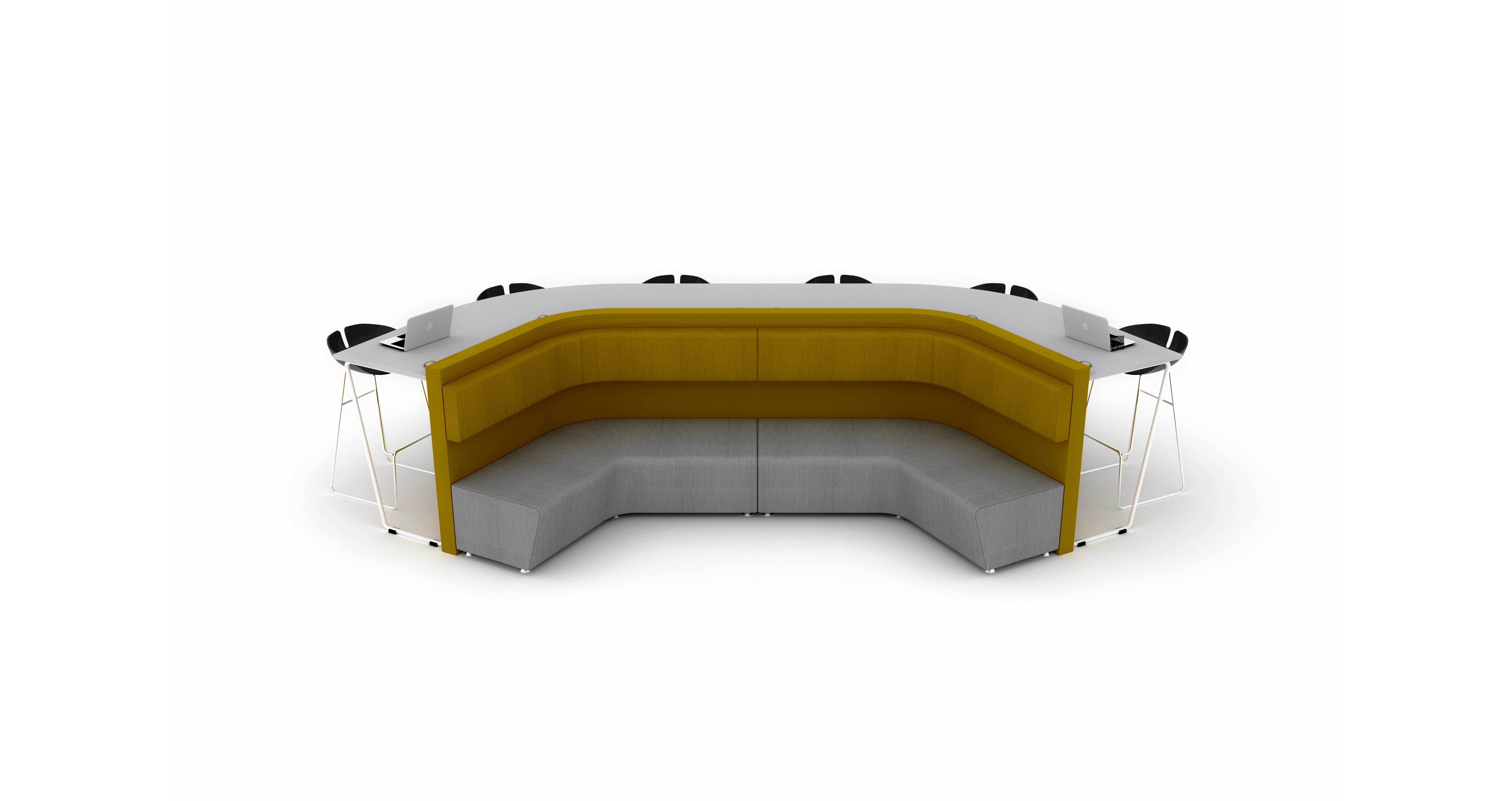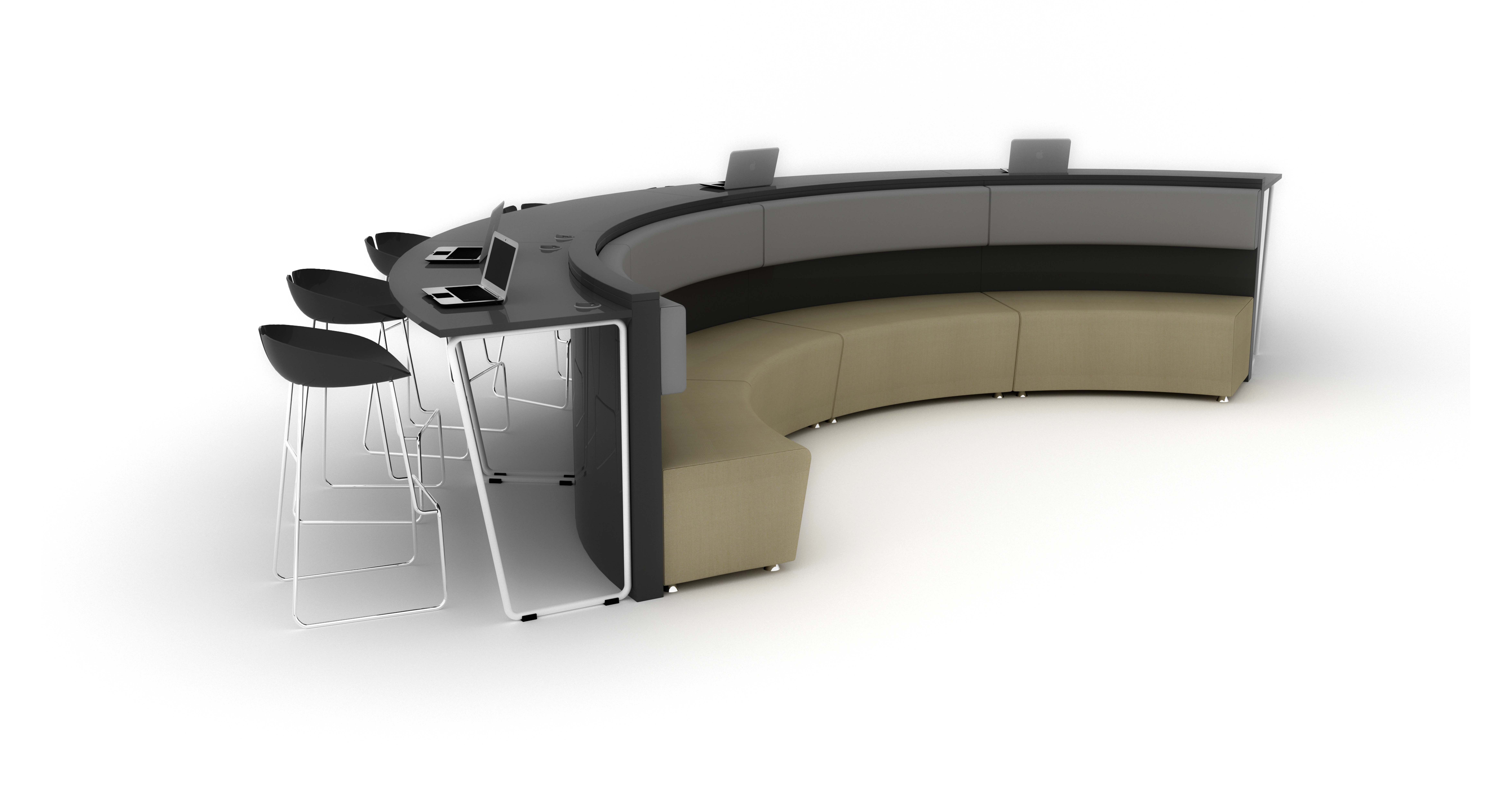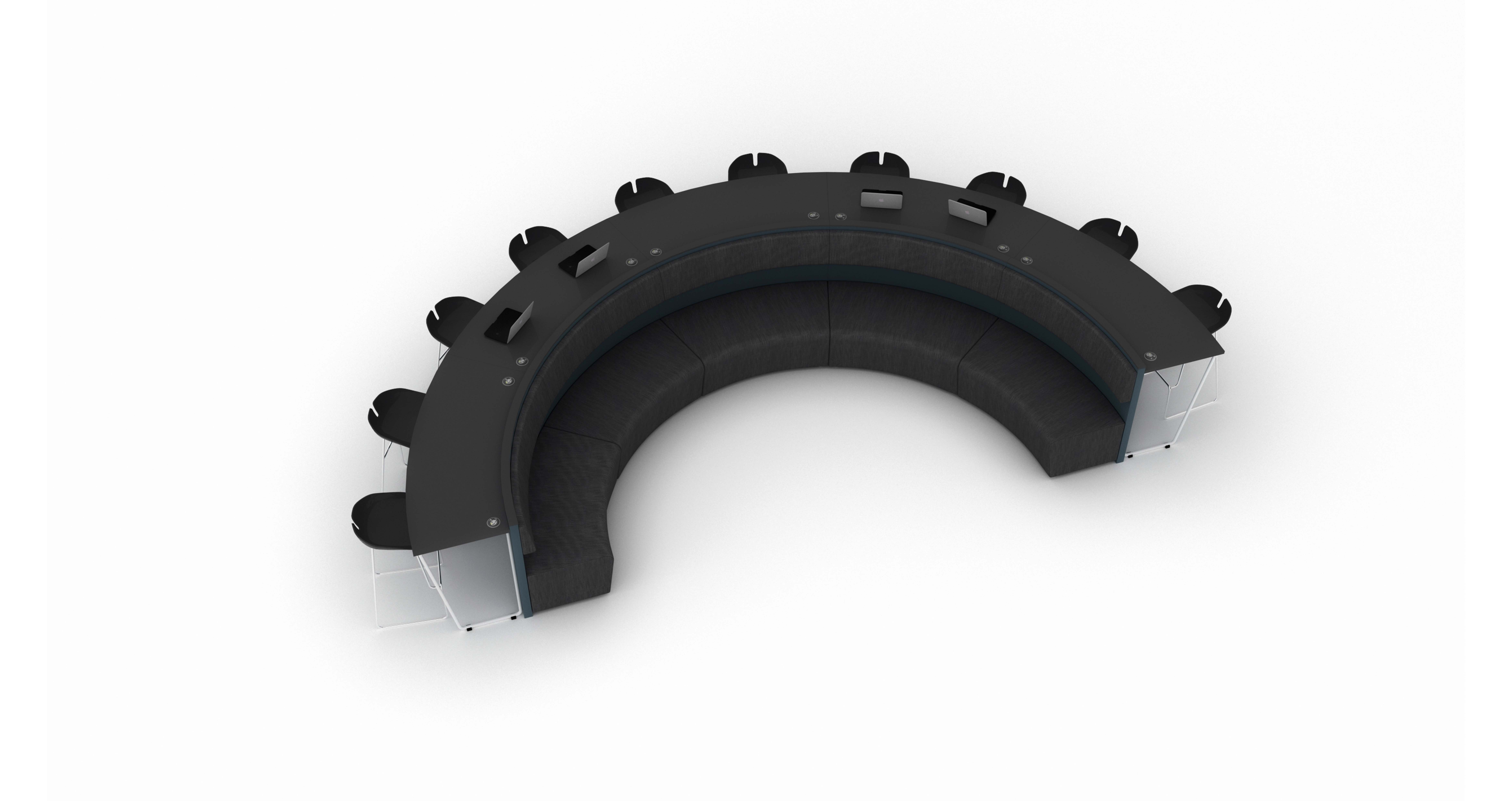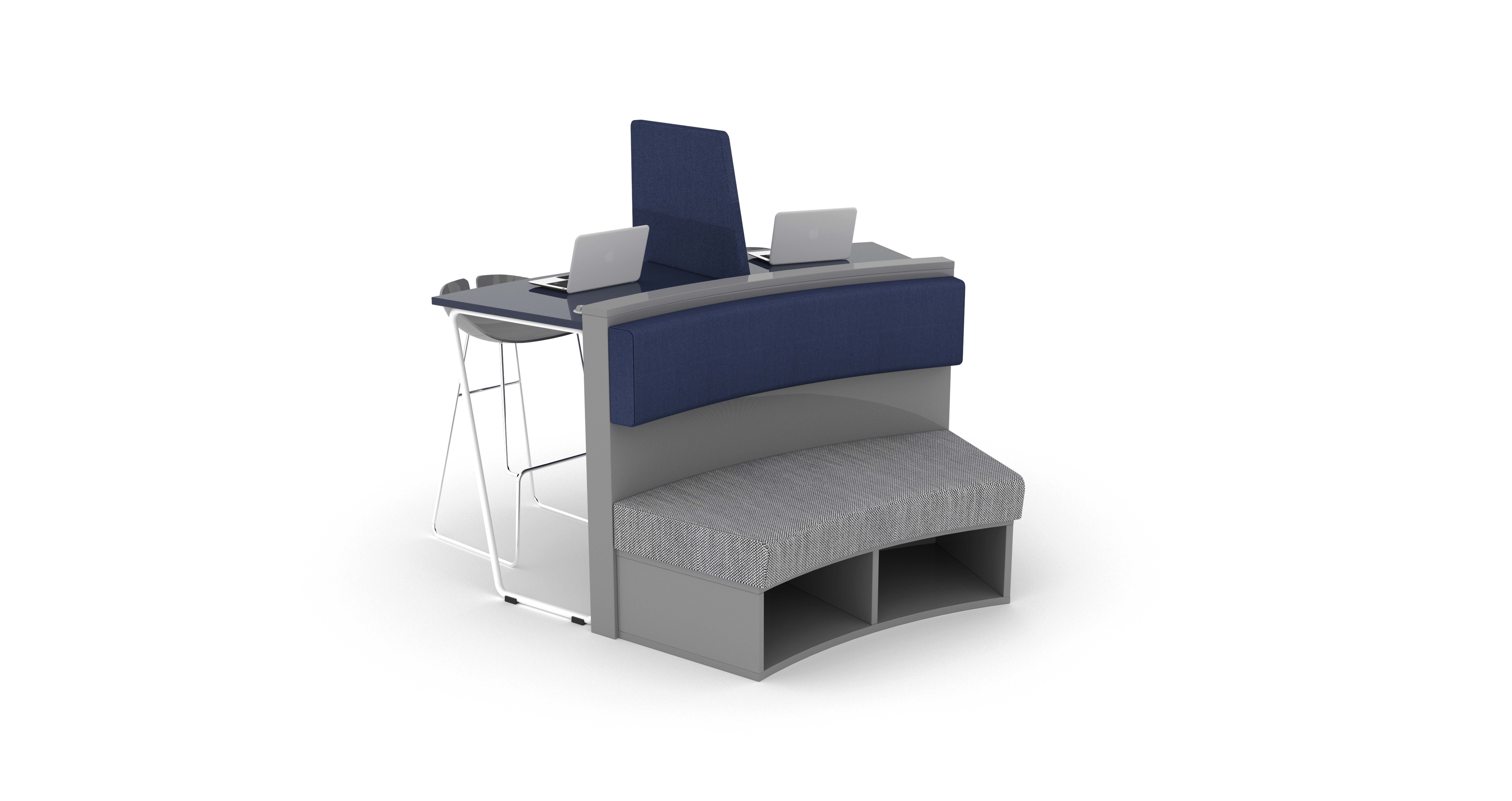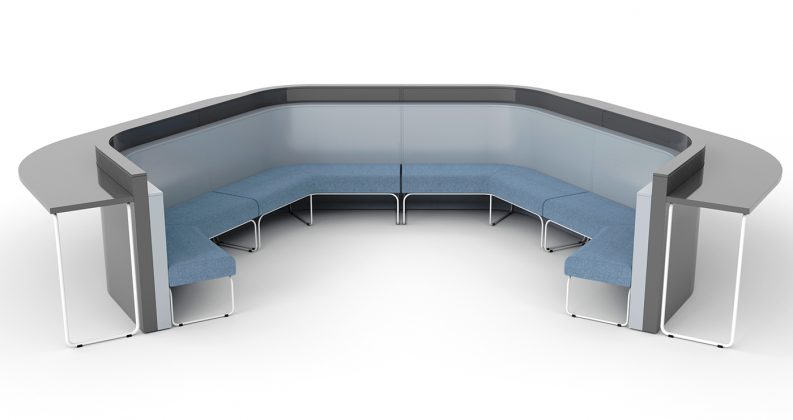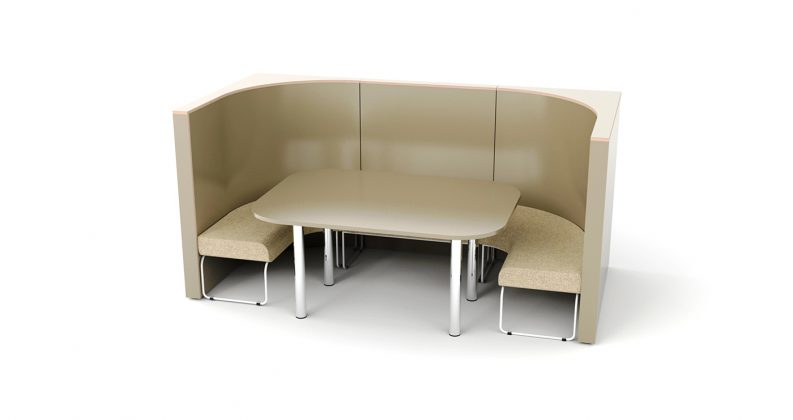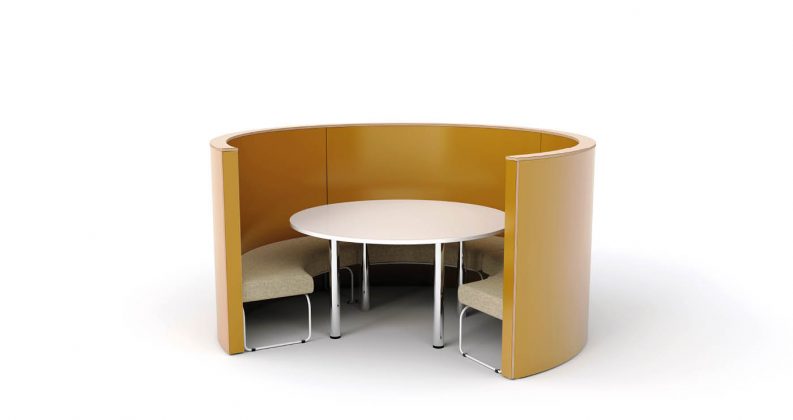 CONFERENCE
This range enables you to create the space that meets your individual requirements through an easy to use modular system. Whether it is a circular booth, a presentation space, a breakout area, a sweeping S-shaped seating plan or a combination of all of these then Conference gives you it all.
With a comfortable wire bench seat and optional padded back Conference can be used with poseur height tables, or additional seating to the rear to maximise the available space.
Available in both curved and straight units, with low, mid and high backs with the option of A/C and USB ports.